Welcome to the Big Lake Chamber of Commerce & Industry
The Big Lake Chamber of Commerce is located in Big Lake, Minnesota off of Highway 10. We are a on-profit membership organization that exists to help the local business community thrive. Whether your business is large or small, we are here to help you through various networking, marketing, and learning opportunities.Our Mission: We are committed to the success of the Big Lake Business Community through information, communication, cooperation, and support for all.
Thank you to our sponsors for helping to make this website possible: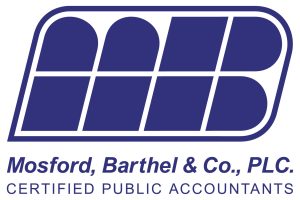 COVID-19 RESOURCES
BUY LOCAL!  TAKE-OUT LOCAL!  With the Governor's Executive Orders to close dine-in services along with restricting other businesses to stem the spread of coronavirus disease (COVID-19), check out take-out hours, contact info and other pertinent information from our members here.
Minnesota Chamber has a COVID-19 Business toolkit here that is full of resources and updates for you.
City of Big Lake's website here also includes local, state and federal resources for you.
BUSINESS AFTER HOURS
JOIN US for our monthly Business After Hours on Thursday, Sept 10th at 5 pm at Monty's Tropical Hideout.  Great networking opportunity in a small group setting!  There is no charge but please register here to ensure enough seating.
CONGRATULATIONS to our 2019 Member of the Year winner:  Great River Spine & Sport-Dr. Scott Schulz.
Great River Spine & Sport-Dr. Scott Schulz was selected by fellow members and the award was announced at the Chamber's Holiday Social Dec. 12th.
Here is the video link on the award presentation by sponsor Cabot Lodge Securities-Paul Knier.  The video was produced by Monica Parrish of Bullseye Properties.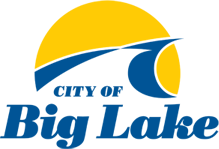 ATTEND OUR SEPTEMBER 29th MEMBERSHIP MEETING 
Tuesday, August 29th from 5-7 pm. Guests are welcome!  Please note change in time.
Join us for our September membership meeting.  Sherburne County Commissioner Raeanne Danielowksi, Big Lake City Administrator Clay Wilfahrt, and Big Lake City Planner Lucinda Meyers will present information on the Framework 2030 initiative.  Framework 2030 is a collaborative effort of nine local governments in Wright and Sherburne County to develop a regional approach to development.  The end goal is to enact better policies, adopt more comprehensive plans, build more efficient infrastructure, and foster harmonious growth. All of this will ideally lead to more high-paying jobs, better transportation, better housing, and ultimately a higher quality of life in the region. Dinner includes your choice of an 8 oz. Top Sirloin, 8 oz Walleye Fillet, or an Asiago Chicken with Garlic Mashed Potatoes, and house salad. Cost is $20 and special diet may be requested. Registrations and social hour is at 5, dinner orders at 5:30 and the meeting starts at 5:45. Please register here by Friday noon, Sept.  25th. Spouses, coworkers, and friends are encouraged to attend!
Phone: 763-263-7800
Fax: 763-263-7668
E-mail: info@biglakechamber.com
Located in NW Corner of City Hall
160 Lake Street N
PO Box 241
Big Lake, MN  55309
Office Hours: Monday-Thursday 8 am-2:15 pm or by appointment