Welcome to the Big Lake Chamber of Commerce & Industry
The Big Lake Chamber of Commerce is located in Big Lake, Minnesota off of Highway 10. We are a on-profit membership organization that exists to help the local business community thrive. Whether your business is large or small, we are here to help you through various networking, marketing, and learning opportunities.Our Mission: We are committed to the success of the Big Lake Business Community through information, communication, cooperation, and support for all.
Thank you to our sponsors for helping to make this website possible:

http://RyanBenjamin@edinarealty.com/
http://www.lupulinbrewing.com/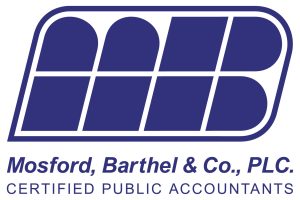 JUNE 2022 BUSINESS AFTER HOURS
JOIN US for our monthly Business After Hours on Thursday, June 16th at 5 pm at a location to be announced soon. There is no charge but please register by 3 pm to allow enough seating.
CONGRATULATIONS to our 2021 Member of the Year winner:  Edward Jones-Tim Suchy
Tim has served on the Board of Directors for the past 6 years, as both Chair and Vice-Chair. He has served on the Finance Committee & Block Party Committee and served on the Golf Scramble Committee and regularly sponsored a team of golfers.
The last several years he has helped get the Christmas Trees for Browns Park, spending most of "Black Friday" trimming them & placed them in the stands.  He has sponsored our Community Fairs and the Block Party.
Tim Suchy has been a financial advisor for Edward Jones in the Big Lake Office since 2014 and in financial services since 1985. He volunteers with the Big Lake Lions and has co-chaired their golf event.
The member who nominated Tim said, "Tim Suchy has helped the Board of Directors and many committees over the years and is always helping whenever he can.
In accepting the award, Tim said it was an honor to volunteer on behalf of the Chamber.
The award was sponsored by Cabot Lodge Securities-Paul Knier.  Other nominees for the 2021 Member of the Year award were Minnco Credit Union and Old National Bank.
Our 2020 Member of the Year was McPete's Sports Bar & Lanes-Eric Petersen.  Here is the video of the evening, produced by Board Chair Monica Parrish of Meraki Property Management & Consulting, LLC. Our 2019 Member of the Year was Great River Spine & Sports-Dr. Scott Schulz.  Here is the video link on the award presentation by sponsor Cabot Lodge Securities-Paul Knier, also produced by Monica Parrish.
Join us for our August, 2022  MEMBERSHIP MEETING! 
Join us for our Tuesday, August 30th Membership Meeting at Carefree Country Club north of Big Lake.   Speakers will be several non-profit organizations sharing their stories and goals for 2022.  Registration is at 11:30 am. Announcements and introductions begin at noon. Members can attend in-person or virtually. Cost for lunch is $15 and please register.
Phone: 763-263-7800
Fax: 763-263-7668
E-mail: info@biglakechamber.com
Located in NW Corner of City Hall
160 Lake Street N
PO Box 241
Big Lake, MN  55309
Office Hours: Monday-Thursday 8 am-2:15 pm or by appointment