Welcome to the Big Lake Chamber of Commerce & Industry
The Big Lake Chamber of Commerce is located in Big Lake, Minnesota off of Highway 10. We are a on-profit membership organization that exists to help the local business community thrive. Whether your business is large or small, we are here to help you through various networking, marketing, and learning opportunities.Our Mission: We are committed to the success of the Big Lake Business Community through information, communication, cooperation, and support for all.
Thank you to our sponsors for helping to make this website possible:

http://RyanBenjamin@edinarealty.com/
http://www.lupulinbrewing.com/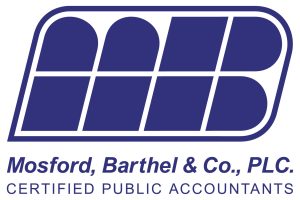 2021 PARKS CHALLENGE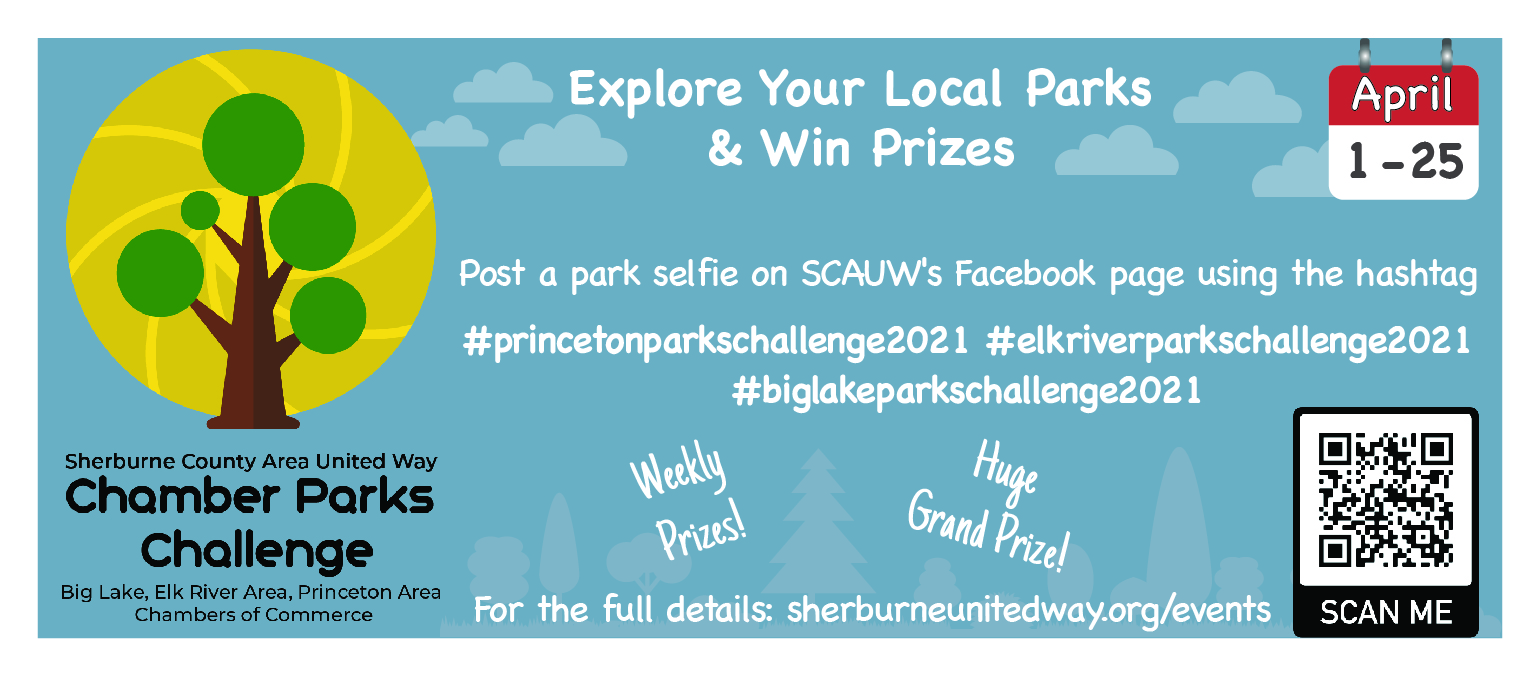 Winners of our Chamber Parks Challenge include Holly Bondhus Neuman who submitted a photo of her granddaughter in Powell Park and won a $20 pizza gift certificate, child & adult sunglasses, a bottle koozie and a reusable bag from Old National Bank and Jody Henning at McDowall Park who won a seasonal parking pass at Lakeside Park, a beach towel, child's sand bucket and shovel from the City of Big Lake worth $60.
For our 4th week, we'll be drawing for 2 winners to win either a $20 gift certificate from Profusion CBD or a duffel bag filled with yoga mat, hammock, Bluetooth speaker, water bottle, shaker and t-shirt from CentraCare Health worth $75 to be eligible for these prizes.
All you need to do is take a walk, run, bike in a local park with your family, friends, neighbors, dog, other young adults or seniors. Post a park selfie on Sherburne County Area United Way Facebook page with the hashtag
#biglakeparkschallenge2021
to win a weekly prize. Every photo entered is eligible to win the Grand Prize now worth $800! The contest expires at midnight on April 25th.
We thank our week 4 sponsor, CentraCare Health. The City of Big Lake and Debbie's Cleaning are also contributing to the Grand Prize.
Currently the Princeton community is in the lead! Let's beat Elk River and Princeton with the most entries so the traveling trophy can stay in Big Lake!
For more details and interactive park maps see
sherburneunitedway.org/events
. We thank the City of Big Lake for sharing their maps and supporting this!
COVID-19 RESOURCES
BUY LOCAL!  TAKE-OUT LOCAL!  With the Governor's Executive Orders to close dine-in services along with restricting other businesses to stem the spread of coronavirus disease (COVID-19), check out take-out hours, contact info and other pertinent information from our members here.
Minnesota Chamber has a COVID-19 Business toolkit here that is full of resources and updates for you.
City of Big Lake's website here also includes local, state and federal resources for you.
APRIL BUSINESS AFTER HOURS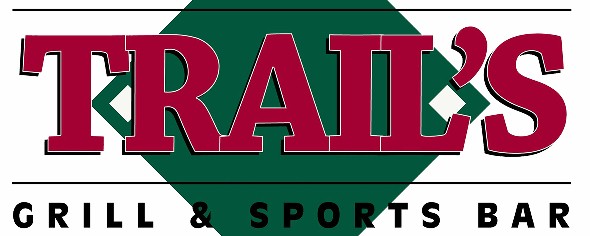 JOIN US for our monthly Business After Hours on Thursday, April 15th at 5 pm at Trail's.  Our March Business after Hours has been cancelled so that members can attend our 2020 Member of the Year celebration that evening at Style Catering. Great networking opportunity in a small group setting as we will observe COVID-19 guidelines of 6 persons/table!  There is no charge but please register here by 2 pm to allow enough seating.
CONGRATULATIONS to our 2020 Member of the Year winner:  McPete's Sports Bar & Lane-Eric Petersen.
McPete's has generously donated staff time, their bowling lanes, mini-golf and facilities to thousands of kids and families at our Block Party for the past 11 years.  Whatever was needed at that event, Eric was happy to provide it!
They have also donated and supported so many different non-profit organizations and youth groups in the Big Lake area
Sponsor Paul Knier of Cabot Lodge Securities announced the winner and sponsored the award and 2 dinner tickets.
Members can nominate a member for the 2022 Member of the Year by October 28, 2021.  The members will vote on the nominations in November and the winner will be announced at our November 25th membership meeting.
Our 2019 Member of the Year was Great River Spine & Sports-Dr. Scott Schulz.  Here is the video link on the award presentation by sponsor Cabot Lodge Securities-Paul Knier.  The video was produced by Monica Parrish of Bullseye Properties.
Join us for our April 27, 2021  MEMBERSHIP MEETING!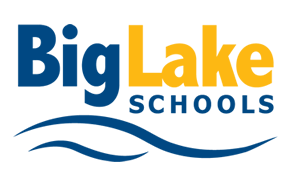 Join us for our April 27th Membership Meeting at Big Lake Schools.  Superintendent Tim Truebenbach and Director of Community Education and Communication Allen Berg will update us on their programs and services. Registration is at 11:30. Announcements and introductions begin at noon. Our presentation begins at 12:15  Members can attend in-person or virtually. Cost for lunch is $15.   Please register here by 2 pm on Thursday, April 22nd. Guests are welcome!
Phone: 763-263-7800
Fax: 763-263-7668
E-mail: info@biglakechamber.com
Located in NW Corner of City Hall
160 Lake Street N
PO Box 241
Big Lake, MN  55309
Office Hours: Monday-Thursday 8 am-2:15 pm or by appointment