Welcome to the Big Lake Chamber of Commerce & Industry
The Big Lake Chamber of Commerce is located in Big Lake, Minnesota off of Highway 10. We are a non-profit membership organization that exists to help the local business community thrive. Whether your business is large or small, we are here to help you through various networking, marketing, and learning opportunities.
Our Mission: We are committed to the success of the Big Lake Business Community through information, communication, cooperation, and support for all.
Thank you to our sponsors for helping to make this website possible:
BUSINESS AFTER HOURS
JOIN US for our monthly Business After Hours on Thursday, October 17th at 5 pm at El Loro Mexican Grill.  Great networking opportunity in a small group setting!
Join thousands of Big Lake area residents at our 2019 Spud Fest.
Chamber members can donate prizes for Bingo by bringing them to the office.  If you would like your item(s) picked up, please email info@biglakechamber.com.
The complete calendar of events as well as opportunities to sponsor or volunteer is available on their website here. 
Around 80 voters and area citizens listened to 14 candidates for local, state & national political offices on Monday, October 22nd at the Big Lake High School Auditorium.
Dr. George Wallin, treasurer of Big Eagle Lake Improvement Association moderated the forum.
Photo above is Mike Wallen, Joe Doyle and Paul Knier listening to Dr. Wallin's next question for them. We thank Sherburne Wright Cable Commission for providing this video.
The order of the panels are: US Congressional District 6, Big Lake City Council, Sherburne County Commission District 2, Big Lake School Board, MN House of Representatives 30A, and Sherburne County Auditor/Treasurer.
Click here to watch the video!
ATTEND OUR NEXT MEMBERSHIP MEETING at Saron Lutheran Church
Tuesday, October 29th from 11:45-1 pm.
Join us on Tuesday, October 29th at Saron Lutheran Church for our October membership meeting. Melissa Pribyl, RN, MSN, Community Health and Wellness Specialist at CentraCare Health will present information on resiliency and stress management.  Lunch of broaster chicken, JoJo potatoes, coleslaw and dinner roll will be catered by McPete's Sports Bar & Lanes.   Cost is $15.  Registrations and lunch is at 11:45 and the meeting starts at noon. Please register by Thursday afternoon, October 24th.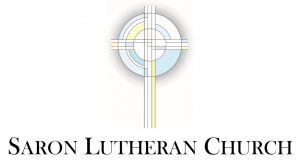 Phone: 763-263-7800
Fax: 763-263-7668
E-mail: info@biglakechamber.com
Located in NW Corner of City Hall
160 Lake Street N
PO Box 241
Big Lake, MN  55309
Office Hours: Tuesdays & Wednesdays 8-10 am or by appointment