Welcome to the Big Lake Chamber of Commerce & Industry
The Big Lake Chamber of Commerce is located in Big Lake, Minnesota off of Highway 10. We are a on-profit membership organization that exists to help the local business community thrive. Whether your business is large or small, we are here to help you through various networking, marketing, and learning opportunities.Our Mission: We are committed to the success of the Big Lake Business Community through information, communication, cooperation, and support for all.
Thank you to our sponsors for helping to make this website possible:

http://RyanBenjamin@edinarealty.com/
http://www.lupulinbrewing.com/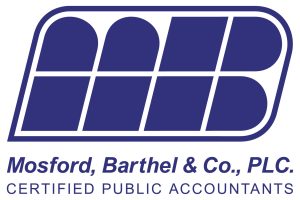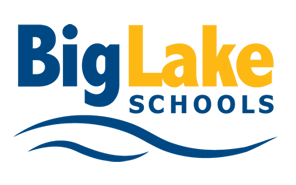 BIG LAKE SCHOOLS SPECIAL ELECTION: VOTE Nov 2nd
     The Big Lake School Special Election on Tuesday, Nov. 2nd includes a question on whether the voters will approve a $30 million referendum for various deferred capital projects.   Projects could include roofs and ventilation systems, and renovations to educational spaces including career and technical education, special education, and other instructional spaces.  The school has projected this will result in $0 increase in taxes as the Liberty School bond will be paid off on Feb. 1st, 2022.
Additionally, 5 candidates are running for 1 school board seat
Chelsey Hancock
Alison Krueger
Derek Nelson
Ashley Schabilion
Connie Stegora
The Oct 7th forum on the referendum and board candidates was videotaped by the Sherburne Wright Cable Commission and will air on the local access City of Big Lake Channel 180 and can be viewed here!
Vote on November 2nd from 7 am- 8 pm at Big Lake City Hall (for all precincts).  Early voting is possible at Big Lake School District Office weekdays 7:30 am to 3:30 pm.
Unfortunately, Alison Krueger was not able to attend the forum due to an accident.  Here are her responses to the questions given to the candidates
Summarize you personal background and experiences and why you're running?
My husband and i have been married for 31 years and have lived here for 22 - We have owned businesses in the area and have 3 children.  I have been involved in politics surrounding education for almost 30 years —  I served as a community board member on Swan River Montessori School Board for 6 years. Swan River Annually won: Charter of Excellence and School Finance Award WHILE I was a member.  I am running because———-FOR  some children THIS IS THE ONLY FORMAL EDUCATION THEY WILL EVER RECEIVE  - it is imperative the board and school work well in creating the most productive educational experience possible. I have experience with that. I am also running because apx. 7500 taxpayers in our community are not represented on Big Lake School Board. Current board members, and perhaps the other candidates, are affiliated with schools via income or family members. Community Board Members provide objectivity and can take all votes due to minimal conflicts.  I want to represent the unrepresented and build a competitive District for the sake of our kids and community by ensuring our board does not become single minded.
What are your top 2 - 3 priorities as a school board member serving the Big Lake area:
I have already stated I want to represent the  7500 taxpayers who are not represented on the School Board. I would be standing in the gap for those who don't have children in school and those who have chosen alternative education path for their kids.  Boards of all sorts have Community Board Members — even hospitals, Big Lake does not. Current board members are affiliated with schools, and perhaps some candidates,  via income or family members.….. a side note; most unaffiliated tax payers vote "no" on bonds and referendums partially due to lack of representation and communication. This can change- they now have a candidate that can represent them with experience, objectivity, and minimal voting conflict.  2nd    There are 10 committees that the Dept of Ed has established for board members to serve on.  I would like to serve on the Legislative Advocacy Committee and Policy Committee. I want to work with legislators in breaking the educational financial monopoly the Twin Cities and Duluth have.  When we receive $8,500/student we immediately set aside apx $1,200  from each student and place it in Special Ed. budget —-which is an  unfunded mandate. —-We need more money for the general student population —- as the average is currently $12,000/student AND Special Education needs to become a funded mandate.    —— Recently the  government said schools can receive an added 4% over two years that percentage does not keep up with inflation. In 1971. Gov. "Spendy Wendy"  and the Minnesota government insisted on being the main financial provider for public schools.  However it is  2021 and it is time they start being financially equitable toward all publicly financed schools when it comes to policy and legislation.  Lastly, I want the public to receive better communication and understanding when it comes to parents being involved with Worlds Best Workforce and the Academic Standards and Development Process Committee. Because highlighting these opportunities for parents can limit divisive and destructive social media soundbites.
The Nov 2nd ballot also includes a question on the ballot about a $30 million bond referendum for school building improvements.  Do you support this referendum?
As a Landlord  I can emphatically state ——— Inspectors, Insurance Companies, Tenants and Lawyers don't care if rent isn't being paid or if bills are outrageous ```` Maintenance must be done or costs on every level will be far more expensive```   Because we take maintaining our properties seriously we have a long waiting list of potential tenants due to the well maintained homes  —Tenants FEEL and deserve the sense of security and safety. The same applies to schools —- our children and faculty deserve to be safe and secure.  Changing gears       The Big Lake School Board has  managed to increase its bond rating from AA to AAA+. This has saved taxpayers $700,000.—The  rub is ——- Lower bond ratings cost more in interest payments this takes finances away from educating children, which decreases student population and then there will be less taxpayers to carry the burden of taxation. When schools have higher bond ratings more money goes toward education of children that attracts and maintain great staff thus creating more interest  and therefore a larger population to share the community's tax burden. That's why I say Community is the School and the School is the community.  Lastly ——What Board members can do is ——at the beginning of annual budgeting   the maintenance budget  can be given  above "suggested" average amount and then attempt to not spend down the budget below 30%- in the long term this will create a more flexible budget. Having a descent maintenance budget decreases the need for more future bonds. Well maintained buildings and bonds assist our community in the long run.
After a year of mostly online learning and now back to classrooms instruction, what are your thoughts to ensure that our students have the best education possible?
Since the superintendent is the board's only employee we must support  our Superintendent, his cabinet and faculty  via asking the best questions that can assist in determining where COVID relief finances will be best placed in categories such as faculty support, proven curriculum, mental health needs and family assistance. The board's role is to demand answers that data can support —-review trends the superintendent supplies the board with then we responsibly calculate where to place the financial relief, as well as, monitor the effects. We also need to be strategic enough to regroup if necessary.
Why are you the best candidate. And is there something else you want to tell us about yourself or your views that hasn't already been said?
I am the best candidate because I have almost 30 years of experience when it comes to politics that surround education, I can adequately represent the unrepresented, I can identify needs and create solutions that will assist in giving children and the community the best collective educational experience.. I care that schools boards remain on task and do not become political yo-yo's. I deeply care that our community receives equitable financial assistance from the state for all educational categories and needs. Lastly I will always respect the voters choice and vision for our schools and community. For further information you can call me at 763-263-9027. Thank you.
BUSINESS/EMPLOYER RESOURCES
BUY LOCAL!  TAKE-OUT LOCAL!
Minnesota Chamber has a COVID-19 Business toolkit here that is full of resources and updates for you.
City of Big Lake's website here also includes local, state and federal resources for you.
OCTOBER BUSINESS AFTER HOURS
JOIN US for our monthly Business After Hours on Thursday, Oct 21st at 5 pm at El Loro. There is no charge but please register here by 3 pm to allow enough seating.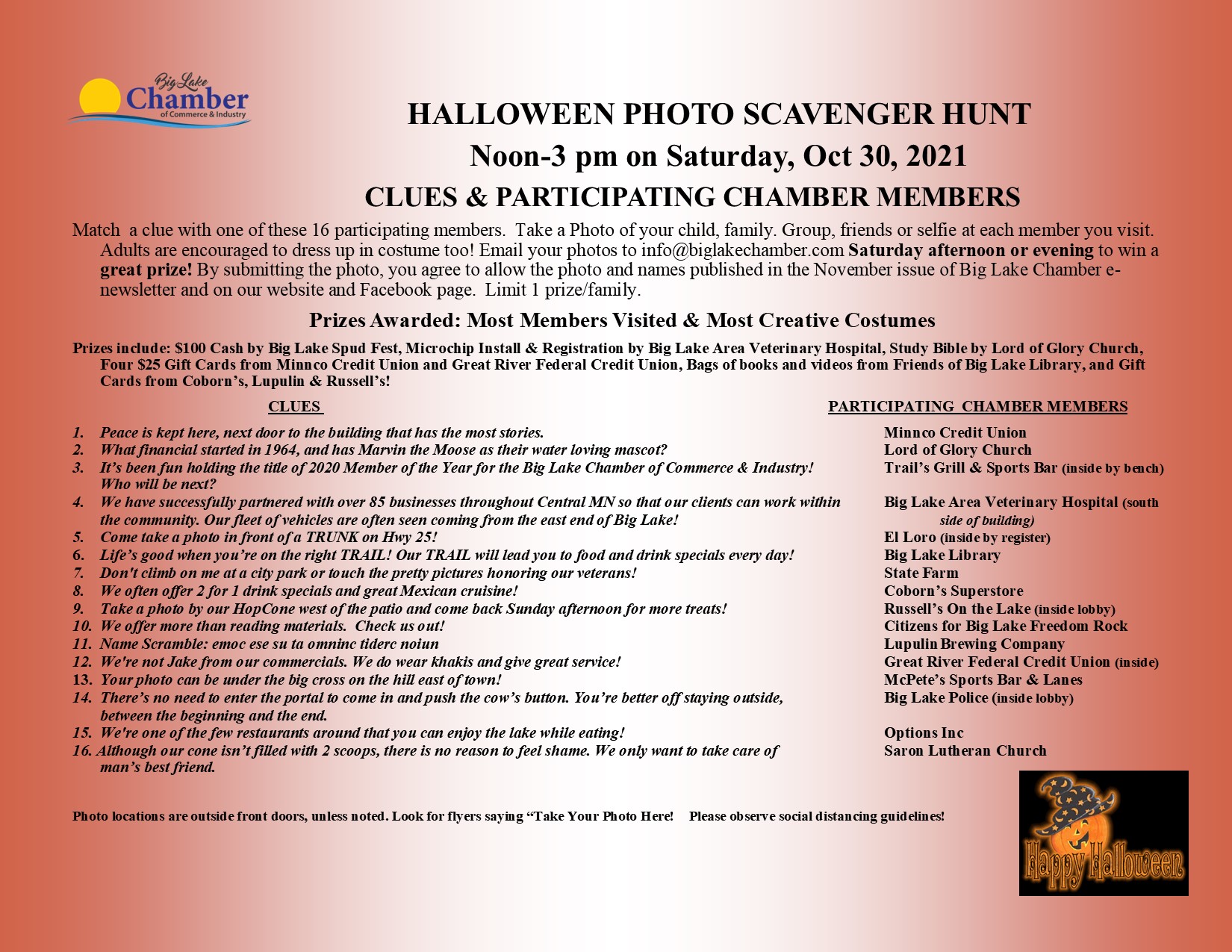 HALLOWEEN PHOTO SCAVENGER HUNT
CONGRATULATIONS to our 2020 Member of the Year winner:  McPete's Sports Bar & Lane-Eric Petersen.
McPete's has generously donated staff time, their bowling lanes, mini-golf and facilities to thousands of kids and families at our Block Party for the past 11 years.  Whatever was needed at that event, Eric was happy to provide it!
They have also donated and supported so many different non-profit organizations and youth groups in the Big Lake area
Sponsor Paul Knier of Cabot Lodge Securities announced the winner and sponsored the award and 2 dinner tickets.
Here is the video of the evening, produced by Board Chair Monica Parrish of Meraki Property Management & Consulting, LLC.
Members can nominate a member for the 2022 Member of the Year by October 28, 2021.  The members will vote on the nominations in November and the winner will be announced at our November 25th membership meeting.
Our 2019 Member of the Year was Great River Spine & Sports-Dr. Scott Schulz.  Here is the video link on the award presentation by sponsor Cabot Lodge Securities-Paul Knier.  The video was produced by Monica Parrish of Bullseye Properties.
Join us for our October 26, 2021  MEMBERSHIP MEETING! 
Join us for our Tuesday, October 26th Membership Meeting at the Student Center in Middle School. Speakers include Superintendent Tim Truebenbach, Director of Community Education & Communications Allen Berg, Business Services Manager Angie Manuel and Building & Grounds Manager TJ Zerwas.  They will be sharing information about the $30 million bond referendum having no increase in taxes on the Nov. 2nd Special Election ballot. Attendees need to stop in the main office and sign in, showing their driver's license for documentation. Middle School Principal Mark Ernst will be our "host" to welcome Chamber members to the building.  Registration is at 11:30 am. Announcements and introductions begin at noon. Members can attend in-person or virtually. Pasta bar will be provided by Chartwells. Cost for lunch is $15 and please register here by 2 pm on Thursday, Oct. 21st.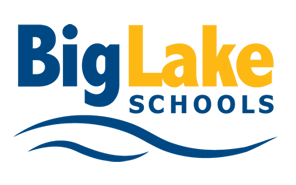 Phone: 763-263-7800
Fax: 763-263-7668
E-mail: info@biglakechamber.com
Located in NW Corner of City Hall
160 Lake Street N
PO Box 241
Big Lake, MN  55309
Office Hours: Monday-Thursday 8 am-2:15 pm or by appointment