Welcome to the Big Lake Chamber of Commerce & Industry
The Big Lake Chamber of Commerce is located in Big Lake, Minnesota off of Highway 10. We are a on-profit membership organization that exists to help the local business community thrive. Whether your business is large or small, we are here to help you through various networking, marketing, and learning opportunities.Our Mission: We are committed to the success of the Big Lake Business Community through information, communication, cooperation, and support for all.
Thank you to our sponsors for helping to make this website possible: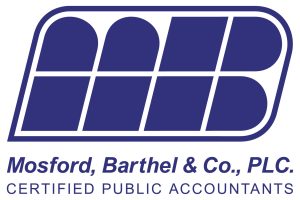 http://www.lupulinbrewing.com             http://www.mbcocpa.com/
COVID-19 RESOURCES
BUY LOCAL!  TAKE-OUT LOCAL!  With the Governor's Executive Orders to close dine-in services along with restricting other businesses to stem the spread of coronavirus disease (COVID-19), check out take-out hours, contact info and other pertinent information from our members here.
Minnesota Chamber has a COVID-19 Business toolkit here that is full of resources and updates for you.
City of Big Lake's website here also includes local, state and federal resources for you.
BUSINESS AFTER HOURS
JOIN US for our monthly Business After Hours on Thursday, May 21st at 5 pm at McPete's Entertainment.  Great networking opportunity in a small group setting!
Our Thursday, April 16th Business after Hours will be held virtually via Zoom.  Register here to receive the link!
CONGRATULATIONS to our 2019 Member of the Year winner:  Great River Spine & Sport-Dr. Scott Schulz.
Great River Spine & Sport-Dr. Scott Schulz was selected by fellow members and the award was announced at the Chamber's Holiday Social Dec. 12th.
Here is the video link on the award presentation by sponsor Cabot Lodge Securities-Paul Knier.  The video was produced by Monica Parrish of Bullseye Properties.
When you do go out to Shop Local or Take-out Local at one of our Chamber members, keep the receipt and play Bingo. When you have a receipt of $10 or more from 5 businesses in a row, you can win a $25 gift card card to one of these members. If you go to all the businesses by May 31st and get a blackout, you have a chance for a $200 in gift card.
Check out member deals on our website: www.biglakechamber.com to see services, hours and contact information of our members. While some members may be temporarily closed until May 4th, they may take online cards for gift cards or products!
Have fun, stay healthy and safe.

ATTEND OUR MAY MEMBERSHIP MEETING 
Tuesday, May 26th from 5:30-7 pm.  Please note change of time. Guests are welcome!
Join us for our May membership meeting. State Senator Mary Kiffmeyer and Representative Paul Novotny will update us on the legislative session. Please note change of time and bring a guest. Cost is $20 for dinner. Registrations and social hour is at 5:30, dinner is at 5:45 and the meeting starts at 6 pm.  Please register by Tuesday noon, May 19th.
April Membership meeting has been cancelled due to the Governor's Executive Order to close dine-in services to stem the coronavirus pandemic.
Phone: 763-263-7800
Fax: 763-263-7668
E-mail: info@biglakechamber.com
Located in NW Corner of City Hall
160 Lake Street N
PO Box 241
Big Lake, MN  55309
Office Hours: Monday-Thursday 8 am-2:15 pm or by appointment